#Photonpreneurs – Episode 4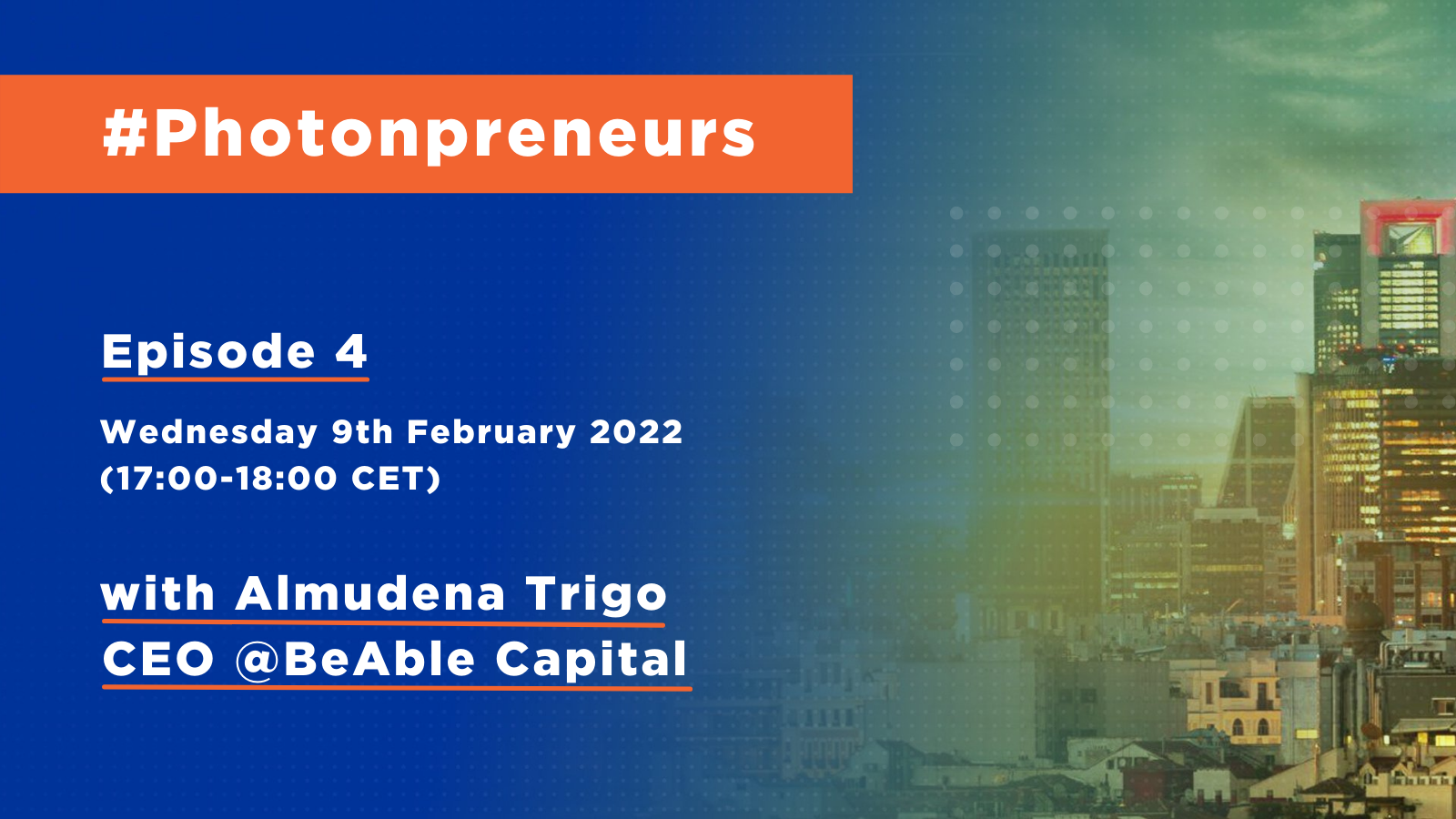 The PhotonHub Europe event #Photonpreneurs is back with episode 4!
Learn📚 first hand with BeAble Capital VC how to move forward and escalate with your start-up. In this episode you will have the opportunity to ask direct questions to Almudena Trigo, founding partner of BeAble Capital.
Description:
FREE Event: #Photonpreneurs – Episode 4 with BeAble Capital
💰Is your start-up ready for investment? Learn from BeAble Capital VC, the entity that has bet on science and high tech, supporting with private equity projects based on photonics.
Finding investors for your project can be quite challenging sometimes, even when you know what are the needs and expansion plans for your photonics start-up this is quite a daunting task to know whom to choose and when to choose for investing in.
Almudena will give you an investor's perspective so you know how VCs explore the market and what aspects they take into consideration. She will also tell us how they get involved in the first phases of start-ups: proof of concept, escalation, pilot plant or prototype, flag-ship, pre-industrial phases, and launching to the market.
Attendees will also be able to ask their questions to Almudena during the webinar. Tune in and find out:
How to raise your next funding round?

When is the right time to look for capital?

What options does one have?

What are the do's and don'ts of raising capital?
Don't miss out! Book your free seat at https://bit.ly/3wSdy5P