Our WINNERS and their research videos!
THANK YOU to all students as well as to Prof. Mag. Eren Simsek of 
AISV – Austrian International Schools Vienna 
for the great video, the creative approach to "Physics of colours" and the participation in our research competition. 
THANK YOU to the students as well as Valentina Peter of 
BG / BRG Kandlgasse 9, 1070 Wien

for the participation in our research competition and the original implementation of the video.
Students in photonics-research
On the occasion of the
International Day of Light, which takes place annually on May 16, we would like
to invite YOU to take on the role of a researcher.
Here you will find exciting
impulses for an explorative physics and science lesson. These impulses have
been prepared by renowned Austrian experts and scientists.
Let yourself be inspired and
shoot your own "class researcher video" together!
Send us your video and win one of
5 PHOTONICS EXPLORER for many more exciting lessons!
Those who already have a
Photonics Explorer in use will win an equivalent explorer pack.
Have fun exploring and filming!
Note: If your class/school is not one of the winners, it is also possible to get the Photonics Explorere from us at cost price of EUR 240,00!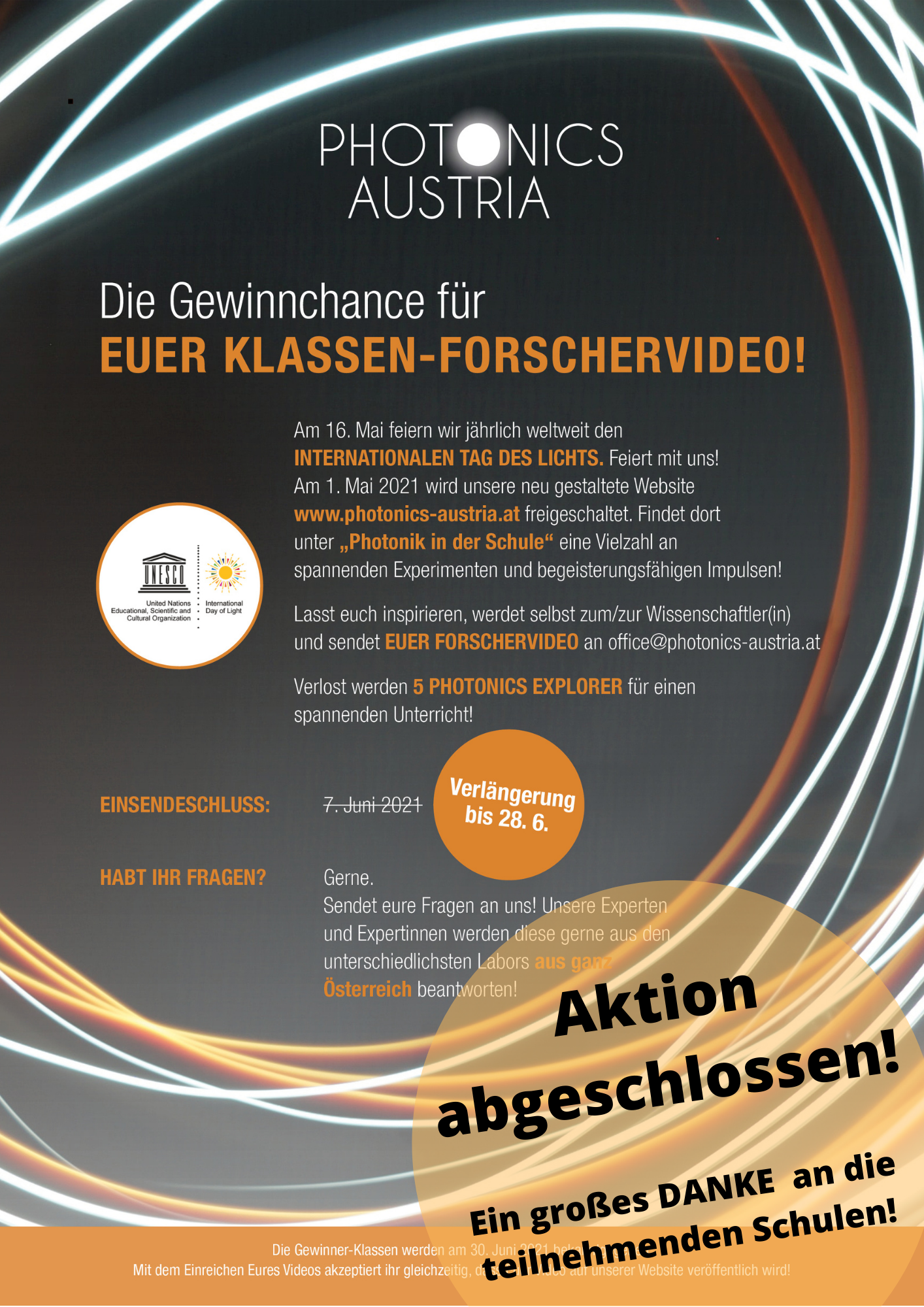 New Deadline: 28. Juni 2021
Winner Announcement: 30. Juni 2021
Videos - International Day of Light 2021
Optical data transmission
Optische Datenübertragung näher erklärt:
Kinderuni
Kooperation zwischen FH Vorarlberg und Zumtobel Group
Photonics Explorer - EXPLORE in school
The Photonics Explorer offers an extensive and exciting contingent of experiments for students of all ages to feel and see the basics of optics and photonics through their own experience.
Topics covered include lenses, colors, diffraction, or polarization.
Videos to Photonics Explorer of Photonics4All (ENGLISH-VERSION)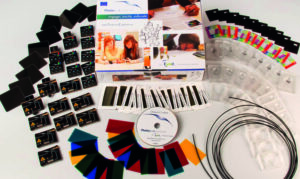 Videos to Photonics Explorer of FH Technikum Wien
Videos to Photonics Explorer of FH Vorarlberg